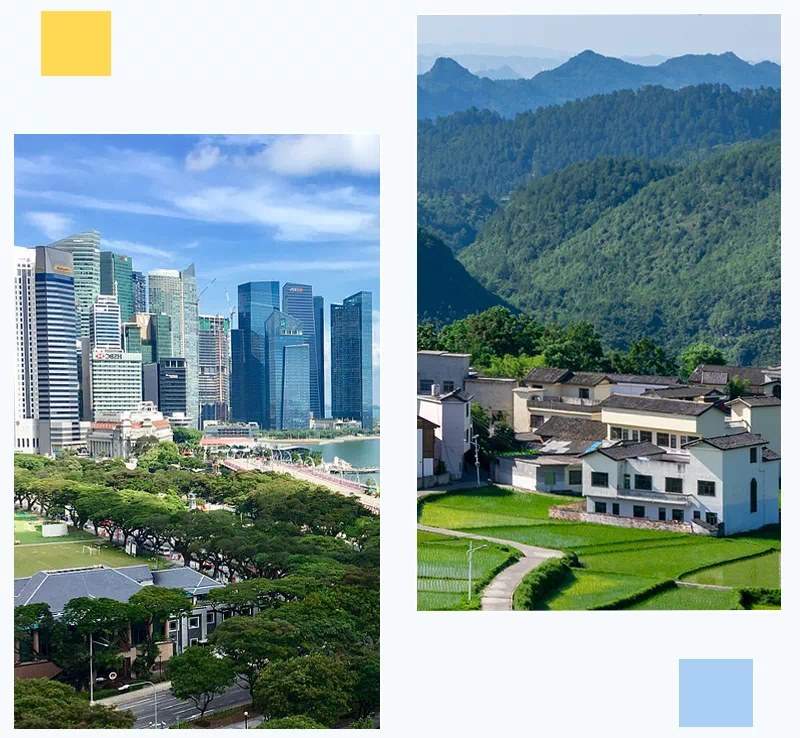 城镇化进程给农村地区的发展带来了机遇与挑战,而双碳目标的提出更是给新时期的城镇化提出了新的要求。在人口和产业高度向城市集中的过程中,如何协调城乡发展,提高能源和资源的利用效率,这既涉及产业转型的问题,也有观念转变的问题。因此,了解农村可持续发展的重要性和迫切需求,重新思考过去几十年影响和塑造了中国农村地区发展的城镇化战略十分必要。
The process of urbanization has brought opportunities and challenges to the development of rural areas, and the proposal of the dual-carbon goal has put forward new requirements for urbanization in the new era. In the process of high concentration of population and industries in cities, how to coordinate urban and rural development and improve the utilization efficiency of energy and resources involves both industrial transformation and conceptual change. Therefore, it is necessary to understand the importance and urgent need of sustainable rural development, and to rethink the urbanization strategies that have influenced and shaped the development of China's rural areas over the past few decades.
过去几十年,中国经历了工业化与城镇化的快速发展。2010年,中国的城市人口比重已经过半。据预测,2025年中国的城市人口数量将增长到9.26亿,到2030年更是将超过10亿,届时百万人口大型城市的数量将达到221个。
然而目前,虽然中国常住人口的城镇化率已达到65%左右,但户籍人口城镇化率仍不足47%。如何让进城人员能够更好地在城市留下来,长期定居并安心就业发展,这方面仍面临巨大挑战。
Over the past few decades, China has experienced rapid industrialization and urbanization. In 2010, China's urban population accounted for more than half. It is predicted that China's urban population will grow to 926 million in 2025, and will exceed 1 billion by 2030, when the number of large cities with a population of one million will reach 221.
However, at present, although the urbanization rate of China's permanent population has reached about 65%, the urbanization rate of the registered population is still less than 47%. There are still huge challenges in how to make people who come to the city better stay in the city, settle down for a long time, and find employment and development with peace of mind.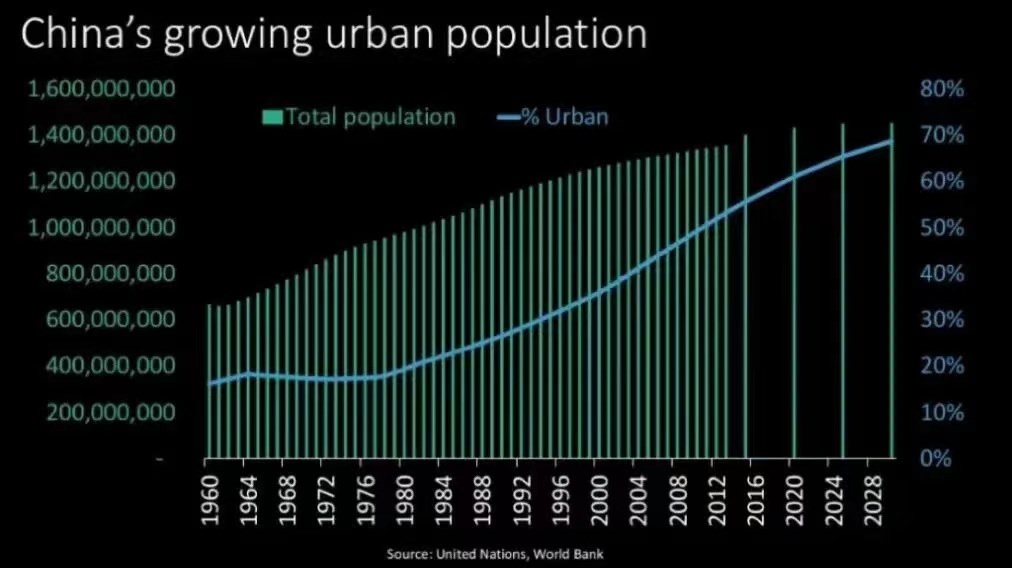 中国城市人口增长趋势 (China's urban population growth trends)
图源(Source): https://www.slideshare.net/ecowest/china-urban-population
农村地区:快速城镇化进程的另一面
Rural areas: the other side of rapid urbanization
伴随着城市规模的不断扩大和城市人口数量的快速增长,中国在维持城镇化进程的同时,也出现了城乡不平等、农村转移人口权益受损、城市住房、环境退化、土地过度开发、农田流失和能源消耗增加等一系列问题,引发了人们对中国城镇化进程可持续性的担忧。
城镇化进程对农村地区的影响是巨大且深远的。城市和乡村本是一个有机的整体,彼此紧密相连。随着现代交通和通讯技术的发展,城乡之间的联系正变得更加紧密。然而,快速城镇化给农村地区带来了诸多挑战。一方面,长期的城镇化倾向不仅使农村地区各方面的发展速度都落后于城市,还导致农村人口急剧减少,不仅影响了农村社会关系的维系,也危及了农村文化的传承与保护。而另一方面,农村地区在市场、技术、投资、公共服务、就业等方面对城市的依赖却与日俱增,这也在一定程度上削弱了农村地区自身的发展能力。
With the continuous expansion of the city scale and the rapid growth of the urban population, while maintaining the urbanization process, China has also experienced urban-rural inequality, impaired rights and interests of rural migrants, urban housing, environmental degradation, over-exploitation of land, and loss of farmland. A series of problems, such as increased energy consumption, have raised concerns about the sustainability of China's urbanization process.
The impact of urbanization on rural areas is huge and far-reaching. The city and the countryside are an organic whole, closely linked to each other. With the development of modern transportation and communication technology, the connection between urban and rural areas is becoming closer. However, rapid urbanization has brought many challenges to rural areas. On the one hand, the long-term trend of urbanization not only makes the development speed of the rural areas lag behind the cities in all aspects, but also leads to a sharp decrease in the rural population, which not only affects the maintenance of rural social relations, but also endangers the inheritance and protection of rural culture. On the other hand, rural areas are increasingly dependent on cities in terms of market, technology, investment, public services, employment, etc., which also weakens the development capacity of rural areas to a certain extent.
新型城镇化战略与乡村振兴
New Urbanization Strategy and Rural Revitalization
为了解决上述问题,2022年6月21日,中国国家发改委发布了"关于印发《新型城镇化"十四五"实施方案》的通知",遵循了2014年发布的《国家新型城镇化规划(2014-2020年)》中的主要指导方针。《规划》将新型城镇化作为一项国家战略,描绘了中国未来城镇发展的蓝图,并对过去几十年城镇化过程中出现的问题进行了总结细化。
传统的城镇化战略将更多的精力放在城市地区,尤其是大型城市,这实际在一定程度上拉大了城乡差异。虽然目前中国常住人口的城镇化率已达到65%左右,但户籍人口城镇化率仍不足47%。如何让进城人员能够更好地在城市留下来,长期定居并安心就业发展,这方面仍面临巨大挑战。
In order to solve the above problems, on June 21, 2022, the National Development and Reform Commission of China issued the "Notice on Printing and Distributing the "14th Five-Year Plan for New Urbanization", which followed the "National New Urbanization Plan (2014 -2020) issued in 2014" in the main guidelines.
The "Planning" regards new urbanization as a national strategy, depicts a blueprint for China's future urban development, and summarizes and refines the problems that have arisen in the process of urbanization in the past few decades.
Traditional urbanization strategies focus more on urban areas, especially large cities, which actually widens the urban-rural gap to a certain extent.
Although the urbanization rate of China's permanent population has reached about 65%, the urbanization rate of the registered population is still less than 47%. There are still huge challenges in how to make people who come to the city better stay in the city, settle down for a long time, and find employment and development with peace of mind.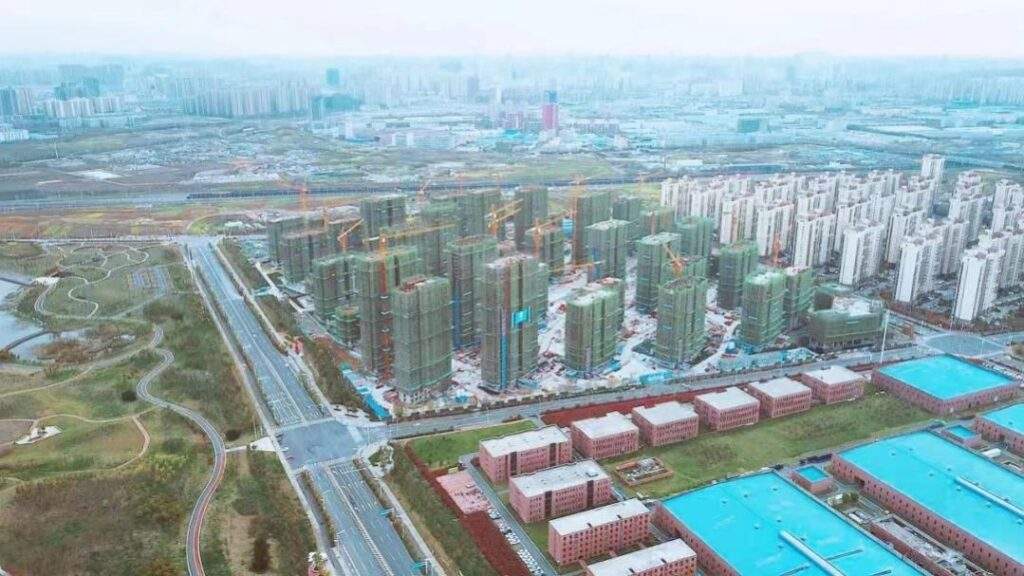 相比以往传统的以城市扩张等"物质"层面为主的城镇化模式,新型城镇化战略首次尝试对现有城镇化模式进行细化,提出促进农村转移人口的"市民化",以及实现可持续发展。这一提法与乡村振兴战略相辅相成,都旨在改善农民生活、缩小城乡差距以及实现现代化,并且其深度融合对于中国双碳目标的达成有着重要意义。
到目前为止,中国碳中和相关行动主要集中在城镇企业集团,因为这些企业往往是排放大户。然而无论如何,要真正实现碳中和的宏伟目标,都有必要在农村地区开展相关行动。更重要的是,脱碳可以成为这些农村地区实现理想的、稳定和谐的经济社会发展的重要工具。
Compared with the traditional urbanization model based on "material" aspects such as urban expansion, the new urbanization strategy is the first attempt to refine the existing urbanization model, and proposes to promote the "citizenization" of rural migrants, and to achieve sustainable urbanization continuous development.
This formulation is complementary to the rural revitalization strategy, both aimed at improving farmers' lives, narrowing the gap between urban and rural areas, and realizing modernization, and its deep integration is of great significance to the achievement of China's dual-carbon goals.
So far, China's carbon neutrality efforts have focused on urban conglomerates, which tend to be big emitters. However, to truly achieve the ambitious goal of carbon neutrality, action in rural areas is necessary. More importantly, decarbonization can be an important tool for these rural areas to achieve the desired, stable and harmonious economic and social development.
城乡融合的欧洲经验
The European experience of urban-rural integration
我们来将目光转向欧盟。欧盟50%的农村人口居住在城市附近,通常是更大的都市区域的一部分。城市与其周围的农村地区相互依存,利益也往往有所重叠:农村地区为城市提供食物、自然资源、绿地和休闲区域;而城市地区则为周边农村提供基本服务,如医院、交通网络、就业机会和产品市场。
欧盟致力于在2050年前实现碳中和,并且同样重视加强城乡之间的联系,而不是扩大城乡差异,因为欧盟意识到这对于实现环境目标至关重要。在促进城乡融合发展方面,欧盟已经出台了多项举措,并且积累了丰富的经验。
Let's turn our attention to the European Union. Fifty percent of the EU's rural population lives near cities, often part of larger metropolitan areas. Cities are interdependent with their surrounding rural areas, and their interests often overlap: rural areas provide cities with food, natural resources, green space, and recreational areas; while urban areas provide the surrounding countryside with basic services such as hospitals, transport networks, employment opportunities and product markets.
The EU is committed to achieving carbon neutrality by 2050, and it places equal emphasis on strengthening urban-rural linkages rather than widening urban-rural disparities, as the EU realizes it is critical to achieving environmental goals.
In promoting the integrated development of urban and rural areas, the EU has introduced a number of measures and accumulated rich experience.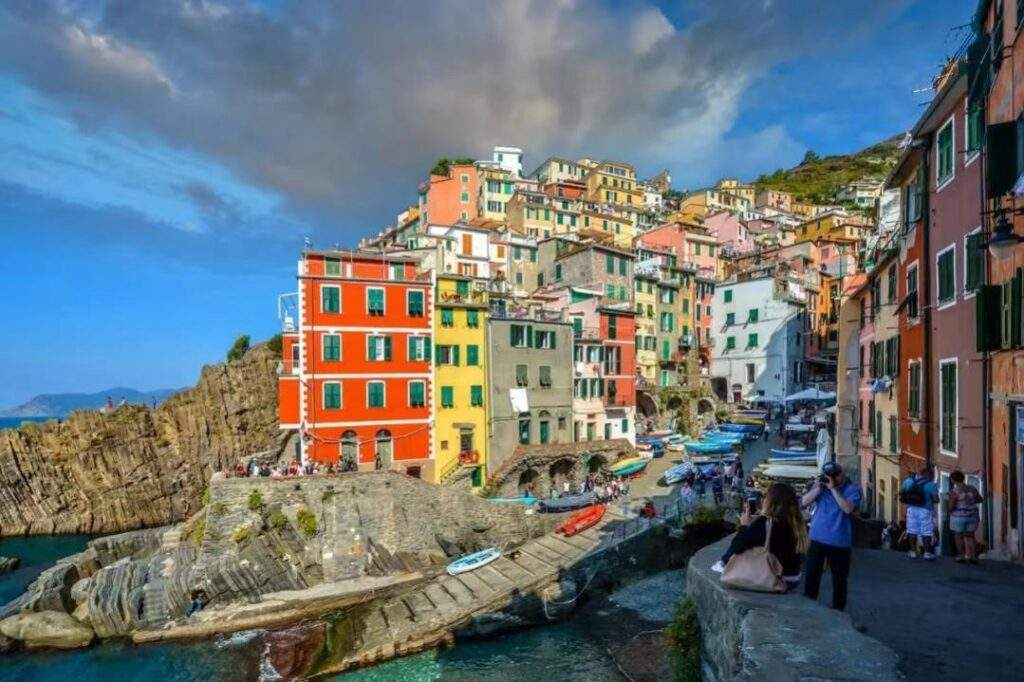 Integrating rural areas and farmers into local governance
农村地区应当成为充满活力的地方社区的家园。欧洲的经验表明,让农村居民能够积极参与政策制定和决策过程,包括融入广泛的利益相关者网络以及各级治理,这是制定因地制宜的综合政策解决方案和投资决策的关键。
例如,欧盟委员会制定的"农村公约"(Rural Pact),确定了欧盟农村地区的长期发展愿景,旨在整顿农村地区的治理。公约确定了众多行动领域,以实现更强大、相互联系、有复原力和繁荣的农村地区和社区。在制定这一长期愿景时,欧盟委员会通过公共磋商和利益相关者主导的活动广泛收集了农村社区和企业的意见,从而确保了愿景的广泛性和行动计划的全面性,帮助农村社区和企业在未来几十年充分发挥其潜力。
此外,法国创新采用"互惠合同"模式,通过让城市与其周边农村之间签订合同,改善农村服务和环境的可持续性以及经济发展。
Rural areas should be home to vibrant local communities. European experience shows that enabling rural residents to actively participate in policy-making and decision-making processes, including engaging in broad stakeholder networks and governance at all levels, is key to developing comprehensive, context-specific policy solutions and investment decisions.
For example, the Rural Pact, developed by the European Commission, defines a long-term development vision for the EU's rural areas and aims to reorganize the governance of rural areas. The Convention identifies numerous areas of action to achieve stronger, interconnected, resilient and prosperous rural areas and communities. In developing this long-term vision, the European Commission has gathered input from a wide range of rural communities and businesses through public consultations and stakeholder-led activities, ensuring a broad vision and comprehensive action plan to help rural communities and businesses in reach its full potential for decades to come.
In addition, the French innovation adopts the "reciprocal contract" model, which improves the sustainability of rural services and the environment, as well as economic development, by allowing cities to enter into contracts with their surrounding countryside.
Promoting rural digital transformation
农村的进一步发展取决于农村之间的相互联系以及与城郊和城区的联系,改善这种联系有利于使农村社区获得更广泛的服务,从而惠及广大农村居民。在这方面,维护或改善公共交通服务,以及深化数字基础设施,对于确保更好地连接农村地区至关重要。
在此方面,为了应对农村人口减少和人口结构变化,在地方层面解决公共经费削减和公共服务集中化问题,增强小城镇与城市之间的联系,最大限度发挥农村在向低碳循环经济转型中的作用,以及推进农村数字化转型,2017年4月,欧盟委员会启动了"智慧村庄欧盟行动"(EU Action for Smart Villages),旨在基于现有优势和资产以及开发附加值的新机会来促进农村地区发展,通过数字通信技术、创新和更好地利用知识造福民众,并且强化传统和新型网络。
Further rural development depends on the interconnectedness of rural areas and with peri-urban and urban areas, and improving these linkages will allow rural communities to gain access to a wider range of services, thereby benefiting rural residents at large. In this regard, maintaining or improving public transport services, as well as deepening digital infrastructure, are essential to ensure better connectivity to rural areas.
In this regard, in order to cope with the reduction of rural population and changes in demographic structure, solve the problems of public funding reduction and public service concentration at the local level, strengthen the connection between small towns and cities, and maximize the role of rural areas in the transition to a low-carbon circular economy. In April 2017, the European Commission launched the "EU Action for Smart Villages", which aims to promote rural development based on existing strengths and assets, as well as developing new opportunities for added value Regional development, benefiting people through digital communication technologies, innovation and better use of knowledge, and strengthening traditional and new networks.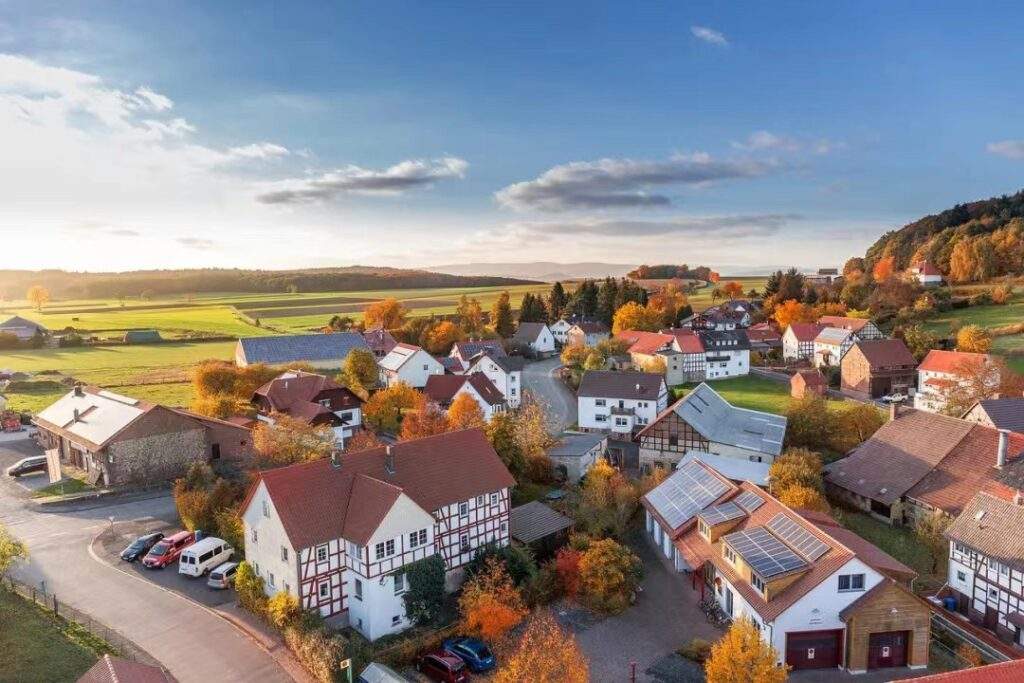 在成员国层面,德国则出台了"数字村庄"倡议,在三个村庄开展试点活动,为农村服务开发数字解决方案。芬兰启动了"智慧农村"研究,全面分析了芬兰农村服务数字化的挑战和机遇,旨在制定支持一系列农村服务创新的试点行动。此外,西班牙、拉脱维亚、瑞典等几个国家的数字议程已经或计划针对农村地区和服务采取具体行动。
At the member state level, Germany has launched the "Digital Villages" initiative, with pilot activities in three villages to develop digital solutions for rural services. Finland has launched the "Smart Countryside" study, which comprehensively analyzes the challenges and opportunities of digitalization of rural services in Finland, aiming to formulate pilot actions to support a series of rural service innovations. In addition, the digital agendas of several countries, including Spain, Latvia, Sweden, have taken or planned specific actions targeting rural areas and services.
Play the important role of rural areas in circular economy
作为保护生态系统和碳中和解决方案的重要实体,农村地区在可持续的生物和循环经济中发挥着关键作用。保护农村地区的自然资源、恢复农村景观(包括文化景观)、开展绿色农业活动和缩短供应链将使农村地区更能适应气候变化、自然灾害,并且应对经济危机。
As an important entity in protecting ecosystems and carbon neutral solutions, rural areas play a key role in a sustainable biological and circular economy. Protecting natural resources in rural areas, restoring rural landscapes (including cultural landscapes), developing green farming practices, and shortening supply chains will make rural areas more resilient to climate change, natural disasters, and economic crises.
Promoting the diversification of rural economic activities
农村地区可以通过发展有助于促进就业的多样化经济活动,以及提高农业及粮食相关活动的附加值而变得更加繁荣。农村经济活动的多样化应基于当地可持续经济战略,包括增强农村产业环境对企业的吸引力,以及强化农业地区的数字素养,这将有助于确保农村地区获得农业所产生价值的公平合理份额。
Rural areas can become more prosperous by developing diversified economic activities that contribute to employment and increasing the value added of agricultural and food-related activities.
The diversification of rural economic activity should be based on local sustainable economic strategies, including making the rural industrial environment more attractive to businesses, and strengthening digital literacy in agricultural areas, which will help ensure that rural areas receive a fair and equitable share of the value generated by agriculture.
大都市和小城镇协同发展的慢城理念
The slow city concept of coordinated development of large cities and small towns
大都市地区在促进其内部及附近乡村地区发展方面扮演着重要角色,也是关键的利益相关者。来自城市中心的技术、创新想法和财政支持也可以通过环境保护、粮食系统整合或开发生态自然旅游来提振农村地区的经济。
意大利博洛尼亚市就是一个很好的案例。从2021年开始,新一届政府制定了城市和农村的共同愿景。博洛尼亚拥有40万居民,其所在的大都会区更是拥有120万居民,辖区内有着12个自然公园和保护区。当地政府计划向周边山区提供强有力的支持,使其更繁荣、更有韧性,消除地区的不平等。
Metropolitan areas play an important role in promoting the development of rural areas within them and nearby and are also key stakeholders. Technology, innovative ideas and financial support from urban centres can also boost economies in rural areas through environmental protection, food system integration or the development of eco-nature tourism.
The Italian city of Bologna is a good example. Starting in 2021, the new government has set out a shared vision for both urban and rural areas. Bologna has 400,000 inhabitants, and its metropolitan area has 1.2 million inhabitants. There are 12 natural parks and reserves within its jurisdiction. The local government plans to provide strong support to the surrounding mountains to make them more prosperous and resilient, and to eliminate regional inequalities.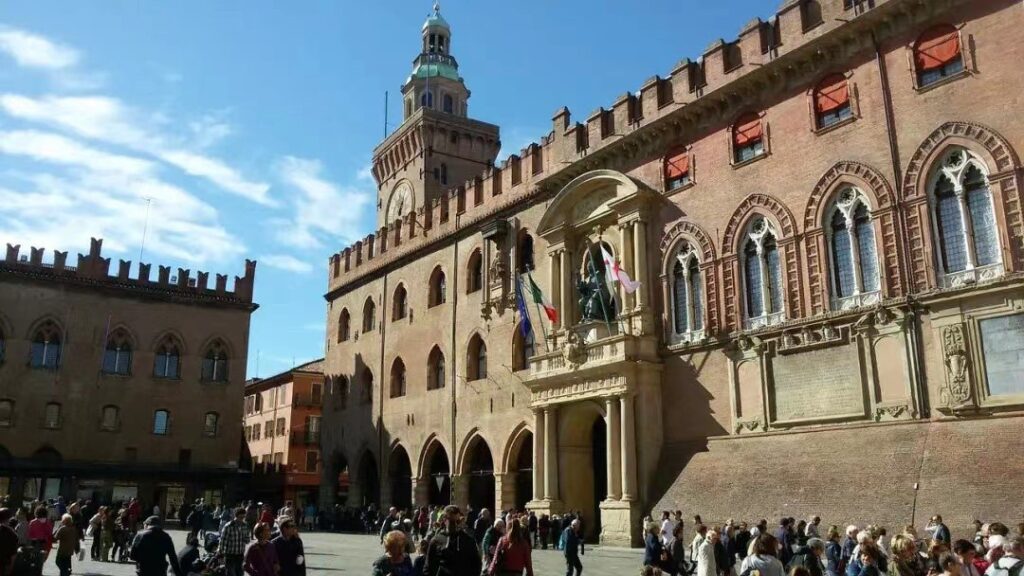 1999年诞生于意大利的慢城模式(Cittaslow)(www,cittaslow.org)是在村庄和小城镇中创立和逐渐发展起来的,近年来这种模式对于大都市越来越具有吸引力。
慢城运动将慢餐的理念推广到当地社区和城镇,将生态美食的理念应用到日常生活实践中,旨在提高民众生活品质,这已经成为公民日常生活的一个决定性参数。
慢城理念倡导提供更多的空间供人们散步,提供更多的绿地供人们休闲娱乐,从而带动城市周边的休闲消费,支持和保护当地的农民和农产品,这种方式无疑促进了城乡协同,重构了都市生活方式。
新冠疫情促使大城市的市民放慢了脚步,引发了人们对新生活习惯和框架的反思。市民们意识到他们需要散步、聚会和享受的空间。他们还意识到,在这个困难时期,更需要社区邻里和朋友的帮助。人们更加渴望收回生活空间,从新的角度考虑小型"慢"城生活:让城市生活节奏慢下来,让大城市分散变小,把社区回归"村镇",让人们在这里生活、工作、享受、休闲和娱乐,从而为城市生活引入更多的可持续性和良好的生活方式。
The slow city model (Cittaslow) (www.cittaslow.org), which was born in Italy in 1999, was created and gradually developed in villages and small towns. In recent years, this model has become more and more attractive to large cities.
The Slow City movement promotes the concept of slow food to local communities and towns, and applies the concept of ecological cuisine to daily practice, aiming to improve the quality of life of the people, which has become a decisive parameter of citizens' daily life.
The slow city concept advocates providing more space for people to walk and more green space for people to enjoy leisure and entertainment, thereby driving leisure consumption around the city, supporting and protecting local farmers and agricultural products. Construct an urban lifestyle.
The Covid-19 pandemic has prompted citizens of big cities to slow down, prompting reflections on new habits and frameworks. Citizens realize they need spaces to walk, meet and enjoy. They also realize that during this difficult time, the help of their community neighbors and friends is even more needed. People are more eager to take back their living space, and consider small "slow" city life from a new perspective: slow down the pace of urban life, make big cities scattered and smaller, return communities to "village towns", and let people live, work, enjoy, and relax here and entertainment, thereby introducing more sustainability and a good lifestyle to urban living.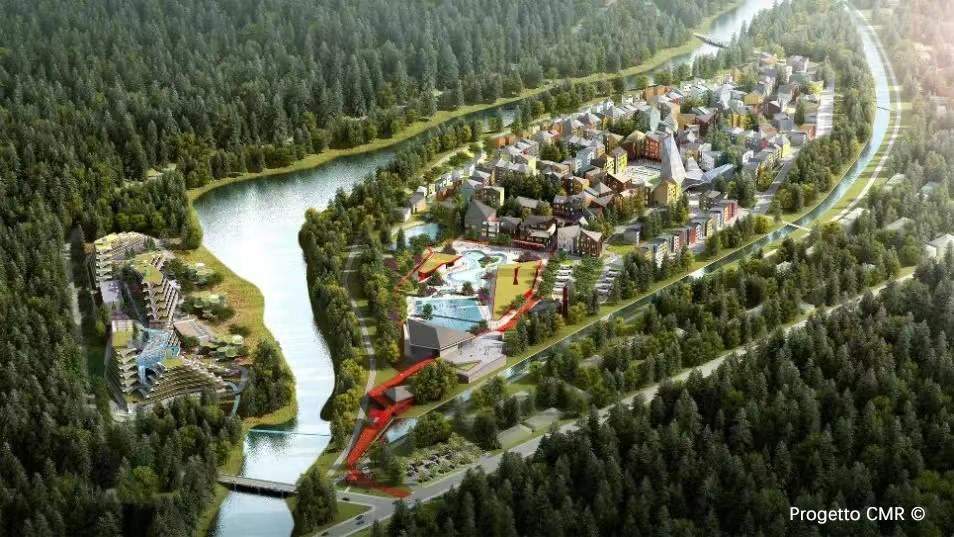 如今,慢城理念已经从欧洲扩展到中国。吉林省抚松县东南的长白山紫玉漫江湾生态小镇是中国依照"慢城"理念打造的首个山中小镇,位于自然资源丰富的长白山自然保护区。整个项目规划的基础是以"慢城"为原则,倡导悠闲地度假,慢慢地享受生活。根据与传统意大利城市规划相关的标准,创建一个生态可持续的村庄,并且结合当地的特色及传统,赋予景观环境和自然资源新的价值。该小镇采用先进的科技基础设施,与周围自然充分融合,此外还广泛采用了智能出行、建筑照明高效控制、全面利用可再生能源等举措,不但创造了可观的节能效益,促进了环境保护,还全面减少了温室气体排放。
Today, the Slow City concept has expanded from Europe to China. The Changbai Mountain Ziyu Manjiangwan Ecological Town in the southeast of Fusong County, Jilin Province is the first mountain town built in accordance with the "slow city" concept in China. It is located in the Changbai Mountain Nature Reserve, which is rich in natural resources. The whole project planning is based on the principle of "slow city", advocating a leisurely vacation and enjoying life slowly.
To create an ecologically sustainable village according to the criteria associated with traditional Italian urban planning, combining local characteristics and traditions, giving new value to the landscape environment and natural resources.
It is fully integrated with the surrounding nature. In addition, smart travel, efficient control of building lighting, and comprehensive utilization of renewable energy have been widely adopted, which not only creates considerable energy-saving benefits, promotes environmental protection, but also comprehensively reduces greenhouse gas emissions.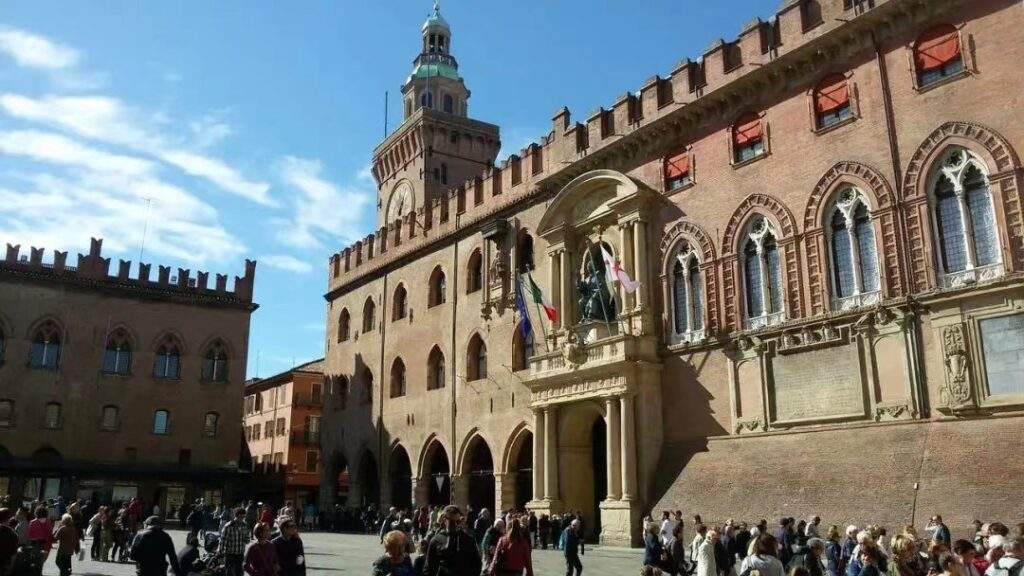 农村地区的能源转型
Energy transition in rural areas
农村地区的能源转型对于实现碳中和目标至关重要。欧洲有超过1.3亿人生活在农村地区,他们的生活也将因为"欧洲绿色协议"的政策决定而受到重要影响。碳中和的相关政策只有反映农村地区的条件和诉求才能成功实施。
欧盟委员会提出的"欧洲翻新浪潮"战略,目标是到2030年使建筑的年度能源翻新率至少翻番。翻新是为了提高居住和使用建筑的人们的生活质量,创造绿色就业机会,减少欧洲的温室气体排放。而至关重要一点是,应考虑欧洲农村地区的企业和社区的能源需求以及农村建筑存量状况。如果给予足够重视,农村建筑存量的改善将有助于实现《欧洲绿色协议》设定的目标,确保面向欧洲所有人的公正转型。
The energy transition in rural areas is critical to achieving carbon neutrality goals. More than 130 million people in Europe live in rural areas, and their lives will also be significantly affected by the policy decisions of the European Green Deal. Carbon neutral policies can only be successfully implemented if they reflect the conditions and aspirations of rural areas.
The European Commission's "European Refurbishment Wave" strategy aims to at least double the annual rate of energy retrofits in buildings by 2030. The renovation is to improve the quality of life for those who live and use the building, create green jobs and reduce greenhouse gas emissions in Europe. Crucially, the energy needs of businesses and communities in rural Europe, as well as the rural building stock, should be considered. If given enough attention, improvements in the rural building stock will help achieve the goals set by the European Green Deal, ensuring a just transition for all in Europe.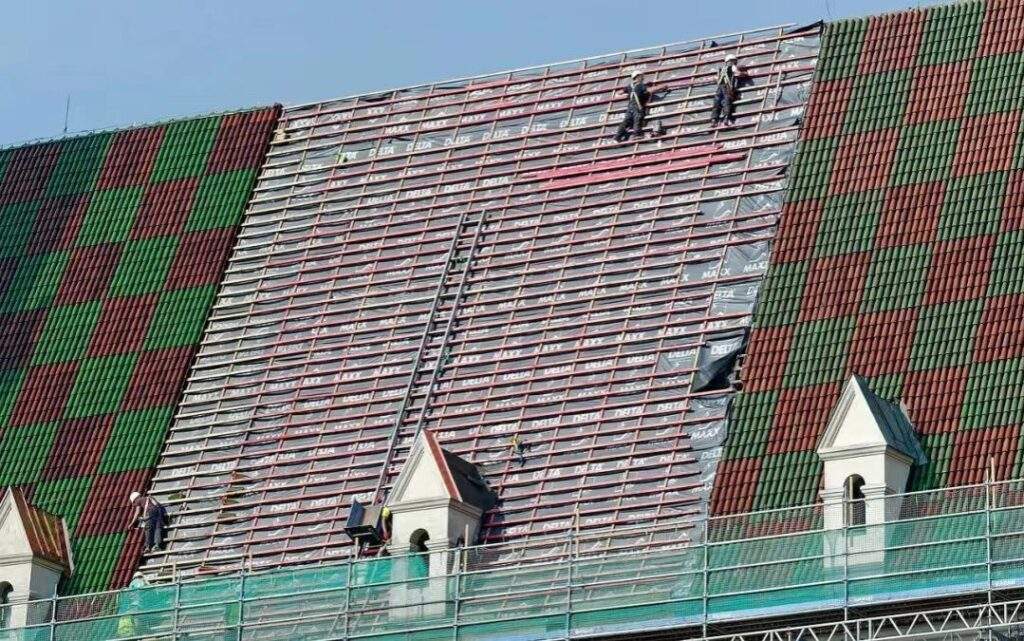 自由倡议(Free Initiative)对欧盟成员国开展的一项研究显示,促进更换污染严重的供暖系统的相关政策能够有助于支持欧盟建筑存量的脱碳和绿色化。目前,欧洲农村地区供暖所使用的大部分燃油和燃煤锅炉都已经运行了10年以上。更新农村地区的供暖系统不仅可以提高能效、节约能源消费和减少排放,还有助于减少农村居民的能源账单。德国和爱尔兰等国家的一些城市和农村居民已经开始用新的冷凝液化石油气(LPG)锅炉替换传统的燃油锅炉采暖。中国北方农村地区也正在积极推行煤改电和煤改气来改善供暖季的空气质量。这些举措对于推进农村地区的能源转型和碳中和目标的达成都具有重要意义。
Policies promoting the replacement of polluting heating systems can help support the decarbonisation and greening of the EU's building stock, according to a study of EU member states by the Free Initiative. At present, most of the oil and coal-fired boilers used for heating rural areas in Europe have been in operation for more than 10 years. Updating heating systems in rural areas can not only improve energy efficiency, save energy consumption and reduce emissions, but also help reduce rural residents' energy bills. Some urban and rural residents in countries such as Germany and Ireland have begun to replace traditional oil-fired boilers for heating with new condensing liquefied petroleum gas (LPG) boilers. Rural areas in northern China are also actively implementing coal-to-electricity and coal-to-gas to improve air quality during the heating season. These initiatives are important for advancing energy transition in rural areas and achieving carbon neutrality goals.
中欧合作展望
China-EU Cooperation Outlook
为了实现碳中和目标,转型是必要的,它涉及到人们生活的方方面面。碳中和关乎每个人,也是每个人的机会。然而,如果将农村社区排除在正在城市地区推行的碳中和的相关改革之外,那么净零排放将是不可能实现的。
中国可以吸收借鉴欧洲的理念和经验,通过发展智慧村庄、慢城等方式来保护和振兴农村地区,促进城市和乡村的协同和融合发展,从而应对新型城镇化和碳中和道路上遇到的一系列重大挑战。此外还需要采取综合和协调的方法,包括吸纳不同部门的专业知识,以及所有利益相关方、专家和行业的积极参与,这将有利于创造一个优势互补、城乡互促的可持续经济发展模式,助力碳中和目标的达成。
In order to achieve carbon neutrality, transformation is necessary, and it touches every aspect of people's lives. Carbon neutrality is about everyone and an opportunity for everyone. However, net-zero emissions will not be possible if rural communities are excluded from the related reforms being introduced to carbon neutrality in urban areas.
China can learn from the ideas and experiences of Europe, protect and revitalize rural areas by developing smart villages and slow cities, and promote the coordinated and integrated development of cities and villages, so as to cope with the problems encountered on the road of new urbanization and carbon neutrality. A series of major challenges.
In addition, an integrated and coordinated approach is required, including the incorporation of expertise from different sectors, and the active participation of all stakeholders, experts and industries, which will help create a sustainable economic development model with complementary advantages and mutual promotion of urban and rural areas, Contribute to the achievement of carbon neutrality goals.
END
如想了解更多信息和更多详情,请联系 [email protected]
For more information and further details please write to: [email protected]
仲欧脱碳科技有限公司中欧碳中和可持续城市发展平台项目将由为此项目成立的同名私营公司运营,旨在通过聚集各方优势,针对每一个课题制定出量身打造的解决方案,以全面和包容的工作方式为中国的碳中和之路添砖加瓦。
仲欧脱碳科技 有限公司该平台将发挥积极和创新的作用,为实现碳中和所需的构想、塑造、设计和实现转型提供服务。
China Europe Carbon Neutral Technology aims to support and substantially contribute to China's path towards carbon neutrality in a holistic and inclusive way by gathering all the stakeholders and creating solutions for each challenge.
China Europe Carbon Neutral Technology will play an active and innovative role in providing services to conceive, shape, design and accomplish the transitions needed to achieve carbon neutrality.