伏图拉总部位于意大利,是集光伏组件的研发、销售和制造为一体的多元化公司。依靠积极的价值观念、先进的技术实力、优异的售后服务和敏锐的市场洞察力,深受欧洲市场的信赖,是欧洲光伏龙头企业。实现碳中和的重中之重是推进能源转型,当下,全球能源加速向低碳、零碳的方向转变,可再生能源将逐步成为支撑经济社会发展的主力能源,太阳能是可再生能源的重要组成部分,而成立于2008年的伏图拉,已在该领域深耕了15年。

FuturaSun, headquartered in Italy, is a diversified company that integrates R&D, sales and manufacturing of Photovoltaic modules. Relying on positive values, advanced technological strength, excellent after-sales service and keen market insight, it is trusted by the European market and is a leading European PV company. The top priority for achieving carbon neutrality is to promote energy transition. At present, global energy is accelerating to the direction of low carbon and zero carbon, renewable energy will gradually become the main energy source to support economic and social development, and solar energy is an important part of renewable energy. Founded in 2008, FuturaSun has been deeply involved in the field for 15 years.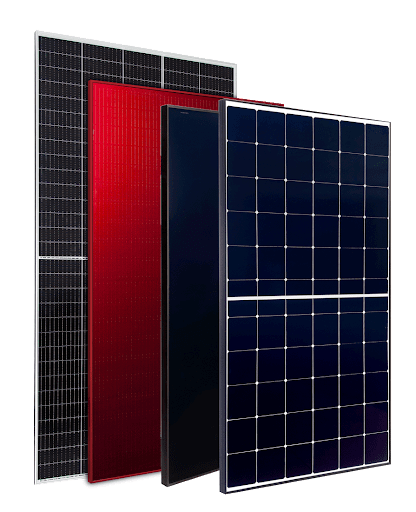 建筑低碳是实现碳中和的重要举措,发展光伏建筑一体化已经为全球建筑及光伏行业共同发展趋势,屋顶光伏是太阳能发电最广泛的应用场景之一,据估计,屋顶光伏可满足欧盟国家近25%的电力需求,这一数据甚至超过如今天然气在欧盟能源结构中所占的比重,伏图拉拥有在全球70余个国家安装屋顶光伏电站的经验,户用及工商业屋顶均有涉及,伏图拉安装的光伏电站不仅为客户节约了大量生产成本,也助力实现零碳建筑,绿色生产。
Low-carbon buildings are an important step towards carbon neutrality, and the development of integrated PV buildings has become a common development trend in the global building and PV industries. Rooftop PV is one of the most widely used scenarios for solar power generation. It is estimated that rooftop PV can meet nearly 25% of the electricity demand of EU countries, a figure that even exceeds the proportion of natural gas in the EU's energy mix today, and FuturaSun has experience in installing rooftop PV plants in over 70 countries around the world, covering both residential and commercial and industrial rooftops.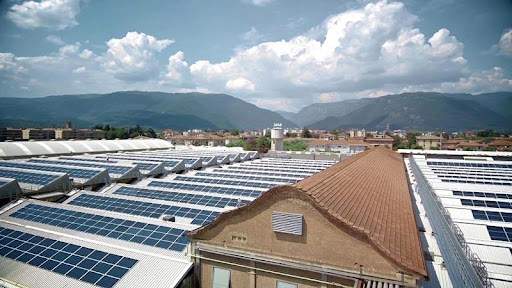 伏图拉积极响应可持续发展号召,主动承担未来责任。伏图拉是国际环保组织PV Cycle成员,除了生产光伏组件,伏图拉还于2016年成立了子品牌OffgridSun,专注于离网,储能系统,提供能源微电网解决方案。未来,伏图拉还将在光伏技术创新的道路上不断探索突破,致力于改变能源结构,建设绿色、零碳的美好未来。
FuturaSun actively responds to the call for sustainable development and takes the initiative to take responsibility for the future. FuturaSun is a member of the international environmental organization PV Cycle. In addition to producing PV modules, FuturaSun also established a sub-brand OffgridSun in 2016, focusing on off-grid, energy storage systems and providing energy microgrid solutions. In the future, FuturaSun will drive technological innovation, dedicated to changing the energy structure and building a green, zero-carbon bright future!
END
如想了解更多信息和更多详情,请联系 [email protected]
For more information and further details please write to: [email protected]
仲欧脱碳科技有限公司中欧碳中和可持续城市发展平台项目将由为此项目成立的同名私营公司运营,旨在通过聚集各方优势,针对每一个课题制定出量身打造的解决方案,以全面和包容的工作方式为中国的碳中和之路添砖加瓦。
仲欧脱碳科技 有限公司该平台将发挥积极和创新的作用,为实现碳中和所需的构想、塑造、设计和实现转型提供服务。
China Europe Carbon Neutral Technology aims to support and substantially contribute to China's path towards carbon neutrality in a holistic and inclusive way by gathering all the stakeholders and creating solutions for each challenge.
China Europe Carbon Neutral Technology will play an active and innovative role in providing services to conceive, shape, design and accomplish the transitions needed to achieve carbon neutrality