近期,仲欧脱碳科技总裁Massimo Bagnasco 在接受国际在线-四川专访时表示,"中国实现'双碳'目标是大势所趋,四川有好的商业发展机会和营商环境,仲欧脱碳科技在这里将会大有作为,我对公司在四川的发展充满期待。"
Recently, Massimo Bagnasco, the CEO of China Europe Carbon Neutral Technology (CNEUCN), said in an exclusive interview with International Online-Sichuan, "It is the general trend for China to achieve the goal of 'dual carbon'. Sichuan has good business development opportunities and business environment. China Europe Carbon Neutral (CNEUCN) will make a significant difference in here and I am full of expectations for the company's development in Sichuan. "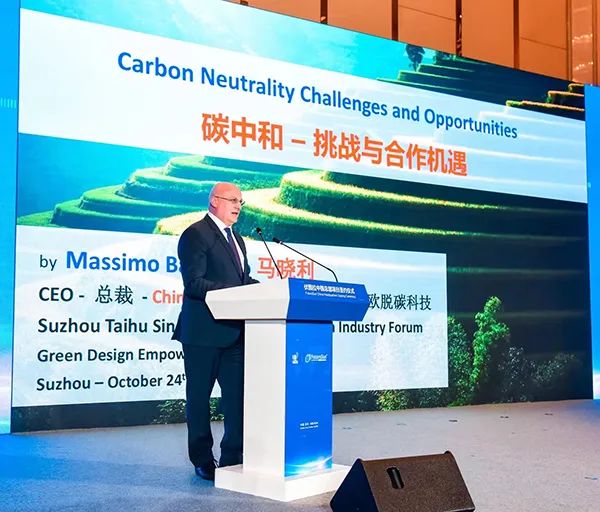 什么是脱碳?
What is decarbonization?
早在2004年,Massimo Bagnasco 作为建筑设计工作者加入了全球排名前100名的意大利综合设计公司——波捷特公司(Progetto CMR)。他也在这一年来到中国,并在北京和天津成立了当地办事处(Progetto CMR Beijing),近二十年来,他深入参与了中国城市发展总体规划和酒店、多功能综合楼等实体建设项目的规划与设计。
在此期间,中国城镇化率正处于高速发展阶段,蕴藏着巨大发展潜力和市场空间。2012年,中国与欧盟签署《城镇化伙伴关系共同宣言》,开启了中欧双方城镇化合作发展的序幕。
在城市可持续发展、城镇化问题颇有建树的Massimo Bagnasco,同时也是中国科技部及欧盟科研与创新总司发起的"中欧创新合作对话框架"协议专家组成员,时常活跃在"中欧城镇化伙伴关系"的相关活动中。
As early as 2004, Massimo Bagnasco joined Progetto CMR, one of the top 100 Italian comprehensive design companies in the world, as an architectural design worker. It was also in this year that he came to China and founded the local offices (Progetto CMR Beijing) in Beijing and Tianjin. For almost twenty years, he has been deeply involved in the planning of China's urban development master planning and physical construction projects such as hotels and multi-purpose complex buildings and design.
During this period, China's urbanization rate is in a stage of rapid development, which contains huge development potential and market space. In 2012, China and the EU signed the "Joint Declaration on Urbanization Partnership", which opened the prelude to the development of urbanization cooperation between China and the EU.
Massimo Bagnasco, who has made great achievements in urban sustainable development and urbanization, was also a member of the expert group of the "China-EU Innovation Cooperation Dialogue Framework" agreement initiated by the Ministry of Science and Technology of China and the European Union's Research and Innovation Directorate-General. He is often active in the "China-EU Urbanization Partnership relationship" related activities.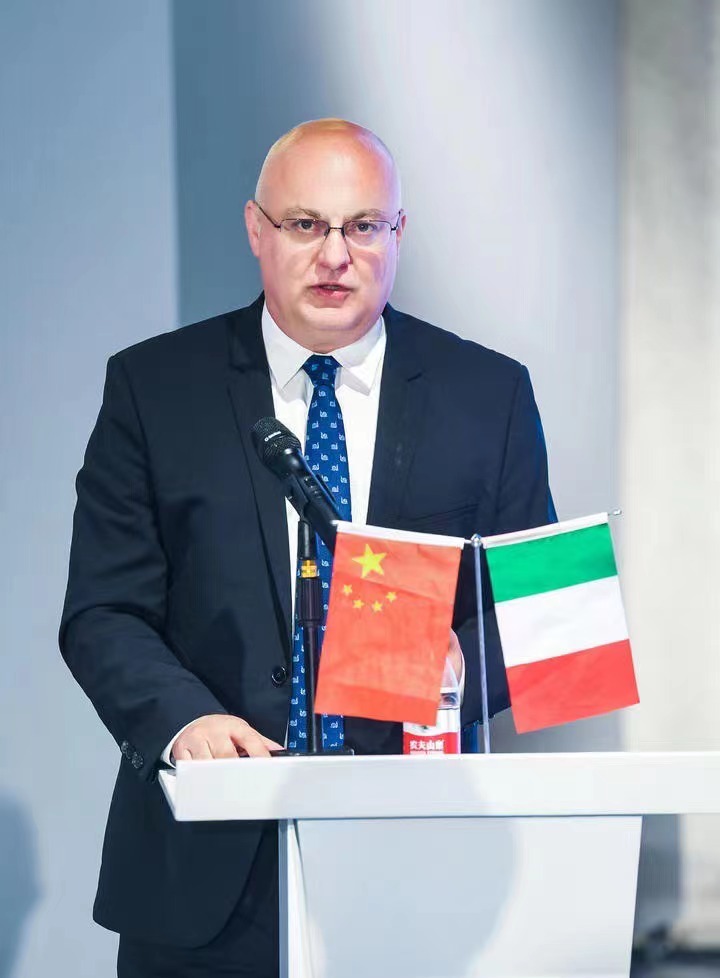 为什么是四川?
Why Sichuan?
谈及为何选择在四川创办企业,Massimo表示,四川显著的优势让他看到了企业发展的机遇。四川是自然资源大省,尤其是拥有丰富的水电、天然气等清洁能源,在绿色可持续的发展上更具优势。同时,四川对于绿色能源产业的政策支持和产业文化氛围,让他感受到了这里与他的职业规划"不谋而合"。
Massimo 提道,在来四川定居前,他因为工作的原因到过四川20多次。让他印象最深刻的是2008年"5·12"汶川地震后,他到成都世纪城,参加灾后重建及改善建筑结构的相关会议。"当时,我对成都还不算太了解,世纪城周边除了一个大型会议中心和一个酒店,其他什么也没有。" Massimo说,再看一看如今的成都向南飞速发展,高楼建筑林立,成都高新区也因其成熟的发展和资源的集聚,吸引了众多企业落户于此。更让他没有想到的是,10多年后,自己的公司也在成都高新区成立。
"让我非常触动的是,虽然地震让四川深受影响,但是四川人民在灾后努力重新建设家园的豁达乐观精神,让四川重新焕发了生机。" Massimo 认为四川与意大利有很多相似之处,都拥有悠久深厚的历史文化和优美和谐的自然环境。
"不仅如此,意大利中部和南部人们的生活节奏也与四川相似,大家对人对事都保持着平和的心态"。工作之余,Massimo说自己最爱去爬龙泉山,在那里站在高处, 可以更好地欣赏大自然的风光,放松身心,同时也时常让他想起家乡,想起父母。
Talking about why he chose to start a business in Sichuan, Massimo Bagnasco said that the obvious advantages of Sichuan allowed him to see opportunities for business development. Sichuan is a province rich in natural resources, especially with abundant clean energy such as hydropower and natural gas, and has more advantages in green and sustainable development. At the same time, Sichuan's policy support for the green energy industry and the industrial cultural atmosphere made him feel that this place "coincides" with his career plan.
Massimo Bagnasco mentioned that before he settled down in Sichuan, he came to Sichuan no less than 20 times for work reasons. What impressed him the most was that after the "5.12" Wenchuan Earthquake in 2008, he came to Chengdu Century City to participate in relevant meetings on post-disaster reconstruction and improvement of building structures. "At that time, I didn't know much about Chengdu. Except for a large conference center and a hotel, there was nothing else around Century City." The district also attracts many enterprises to settle here because of its mature development and resource gathering. What he also did not expect was that his own company was also established in Chengdu High-tech Zone more than 10 years later.
"What touched me very much was that although the earthquake deeply affected Sichuan and even plunged into sadness, the open-minded and optimistic spirit of the Sichuan people who worked hard to rebuild their homes after the disaster made Sichuan burst into vitality again." Massimo Bagnasco believes that Sichuan has many similarities with Italy. They all have a long and profound history and culture and a beautiful and harmonious natural environment.
"Not only that, the rhythm of life of people in central and southern Italy is also similar to that of Sichuan, and everyone maintains a peaceful attitude towards people and things." In his spare time, Massimo Bagnasco said that he loves to climb Longquan Mountain, where he can better appreciate the natural scenery and relax himself physically and mentally. At the same time, it often reminds him of his hometown and his parents.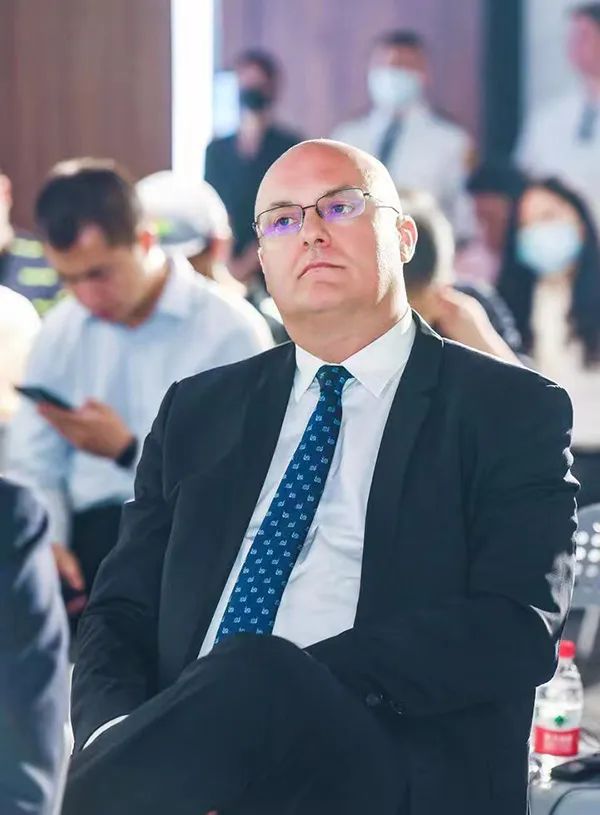 Massimo表示,在四川最大的感受是不仅可以享受已知的事物,更重要的是通过不断地探索去发现新的事物。Massimo 喜欢称自己为"探索者",他相信,虽然自己的公司成立不久,又受到了疫情的打击,但他和公司的员工会同心协力,共克时艰,推动公司更好的发展。
正如 Massimo自己所说:"我永远对我所热爱的事业乐此不疲。我不是说我会改变世界,而是希望在社会发展的洪流中扮演好自己的小角色。"
Massimo希望,四川能够继续发挥西南地区综合交通枢纽优势和对本地区经济的引领作用,推进国际化营商环境建设,激发更大市场活力,打造更有吸引力的投资环境,让更多的外资企业迈进来、留下来。
Massimo Bagnasco said that the biggest feeling in Sichuan is not only to enjoy the known things, but also to discover new things through continuous exploration. Massimo Bagnasco likes to call himself an "explorer". He believes that although his company has just been established and has been hit by the epidemic, he and the company's employees will work together to overcome difficulties and promote the company's better development.
As Massimo Bagnasco himself said: "I will never tired of the career I love. I am not saying that I will change the world, but I hope to play my small role well in the torrent of social development."
Massimo Bagnasco hopes that Sichuan can continue to give full play to the advantages of the comprehensive transportation hub in the Southwest and its leading role in the economy of the this region, promote the construction of an international business environment, stimulate greater market vitality, create a more attractive investment environment, and allow more foreign-funded enterprises to make progress then come and stay.
来源:四川Plus
Source: SichuanPlus
END
如想了解更多信息和更多详情,请联系: [email protected]
For more information and further details please write to: [email protected]
​
仲欧脱碳科技有限公司中欧碳中和可持续城市发展平台项目将由为此项目成立的同名私营公司运营,旨在通过聚集各方优势,针对每一个课题制定出量身打造的解决方案,以全面和包容的工作方式为中国的碳中和之路添砖加瓦。
仲欧脱碳科技 有限公司该平台将发挥积极和创新的作用,为实现碳中和所需的构想、塑造、设计和实现转型提供服务。
China Europe Carbon Neutral Technology aims to support and substantially contribute to China's path towards carbon neutrality in a holistic and inclusive way by gathering all the stakeholders and creating solutions for each challenge.
China Europe Carbon Neutral Technology will play an active and innovative role in providing services to conceive, shape, design and accomplish the transitions needed to achieve carbon neutrality.